Welcome to Good Vibrations. You may notice that we've totally redesigned our website. If you have any questions, please call
DJ Services
Specializing in Multi Ethnic Weddings and Corporate Events
How We Work With You
Good Vibrations stands by its promise of being the best DJ/Emcee Service for your special event. We have over 40 highly experienced, charismatic and energetic DJs on staff. We offer services for multi-ethnic weddings and have thousands of music choices and playlists to choose from.
Once you have decided to book with us, we schedule a personal DJ consultation where you can discuss the details of the event including your music choices, packages, and any other special requests. We strive to be there at every moment of your event so you don't have to worry about the details on your special day. We will coordinate everything for you and ensure that your event is a huge success and your guests are wowed!
WHAT WE OFFER
In our quest to assist you in making your event perfect, we offer the following services. We understand that each of our clients has unique needs and varied budgets. We offer one-on-one consultations to share our expertise and experience in making your event a success within your budget and adhering to your style.
Personalized entertainment plans
1-to-1 consultations and meetings
Customized sound and audio packages
Tech/support personnel to ensure your event runs smoothly
Exclusive online wedding planner tool
Multi-ethnic DJs to play a variety of ethnic events
Extensive and updated music library
No charge for overtime!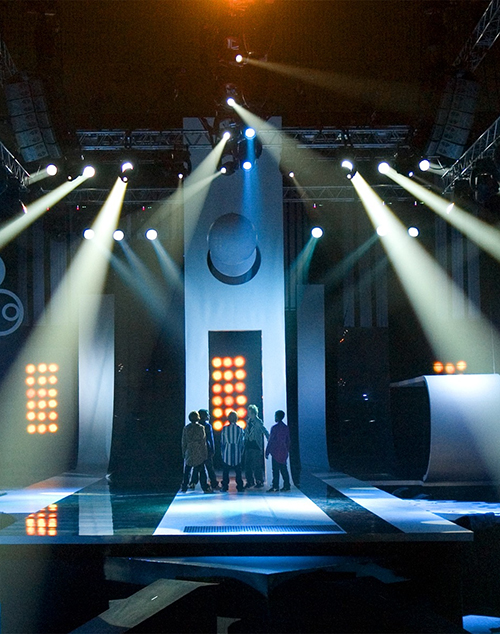 LIGHTING & SPECIAL EFFECTS
You have to see it to believe it! Good Vibrations offer state of the art and latest technology in Lighting design. We can make your event truly spectacular with our laser shows, hazer and smoke effect and a variety of creative ways. We "light up" your event!!
Intelligent lighting
Laser shows
Upgraded sound/sub woofers
LED up and down wall lighting
Hazer/smoke effect
Dry Ice, bubbles
Flutters and image scan lighting/customized logos
Games and party props to set the mood by enhancing the atmosphere of your venue

NEED A LITTLE REASSURANCE?
Here are some of the things you need to be aware of:
Member of Better Business Bureau
Member of Canadian Professional Disc Jockey Association
AVLA Licensed to perform at any venue
Always have back-up personnel and equipment
Always have the latest lighting and effects
Our professional technicians and mobile DJ/Emcee will travel to any venue of banquet hall in Ontario
We guarantee complete satisfaction and always go above and beyond for each of our clients. We assure you that you will have complete peace of mind once you book us for your event. We take care of all the little details so that you can enjoy your special day to the fullest. We will help you create memories forever!